Viithiisys: The Best Place To Hire Dedicated Java Developers Remotely
If you are looking to develop business applications, make sure that you hire dedicated Java developer(s) first. With Java, you can create highly advanced applications for the web, desktop, and mobile. And the major plus point is that the overall project development will be a lot less expensive and time-consuming.
There are several other reasons why Java is currently a hot favorite among business developers. Let's try to understand better.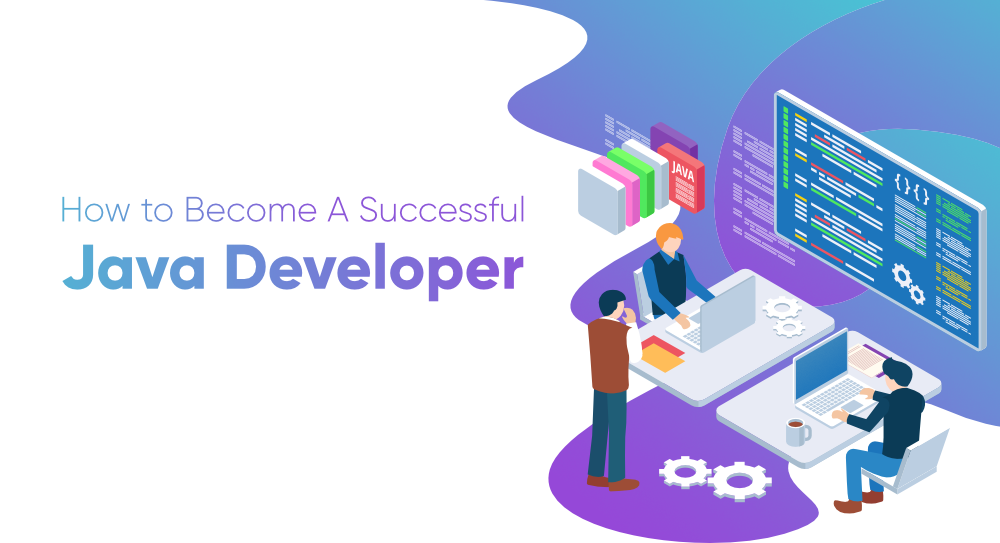 Why You Need Java-Based Business Development?
For a successful online business, you need interactive applications that offer a superior and secure user experience. Well, that's exactly what Java has in store for you. With Java, app development becomes a lot easier and a lot more efficient. Here are some key features of Java that make it the perfect programming language for business development.

Multiple Platform Compatibility
This one is the prime of all benefits. Java is an open-source programming language that allows app development on almost all platforms. Once the product is developed you can deploy it over any operating system, and it will run just fine. Java makes it possible with its JVM (Java Virtual Machine) Architecture. The JVM sort of offers a runtime atmosphere in which the bytecode is executed. So, the developer has to develop the bytecode only, and it can be deployed over any platform with the help of JVM.
Reusable Codes: Java majorly supports the reusability of APIs, and that's one of the main reasons why Java is one of the fastest development programs. Once you hire dedicated Java programmers, you can get customized application components that can be reused for quick development. Developers can also use built and tested codes for faster development and deployment of business applications. Better Scalability:With Java, you can implement complex tracking features for better scalability in your applications. You can track past interactions with a customer, current portfolio, and a lot of other information. Such in-depth analytics and precise insights can help you shape high-quality applications that provide a highly engaging user experience.
Smooth Performance: Java applications are known for their smooth performance over different platforms and operating systems. It has intelligent memory management systems that keep the applications running in top condition over the long run. Java apps do not allow the storage to get choked up. Instead, it automatically clears unused data and uses the storage space for new information on a priority basis. In simple words, you don't have to worry about memory management and performance once you hire Java app developers for business development.
High-Level Security: Almost all businesses are relying on digital solutions for operations, sales, and marketing. And that's why cybersecurity is a major concern for businesses nowadays. And when it comes to cybersecurity, Java offers some of the safest frameworks for app development. Java has been in the business for quite some time now and has an extensive support community, where developers locate and debug new issues pretty fast. Java also offers sufficient room for the implementation of the latest security features along with the traditional ones.
Multilingual Development: Nowadays, localization has become an essential element in business development. Businesses need to offer their services in several languages to suit customers in different parts of the world. Previously, developers had to build separate codebases for each language, greatly making the process expensive and time-consuming. However, with the arrival of Java SE 8, developers can now create applications that can support multiple languages on the same codebase. So now you just need to hire dedicated Java developers, and they can develop applications in the required languages while keeping things well within your budget.
We're mentioning only a few of the several benefits of JAVA to help you understand why Java is currently one of the most preferred programming languages worldwide. There are plenty of other technical benefits as well that would make more sense once you hire dedicated Java programmers.
How To Hire Dedicated Java Developers?
When you set out to hire dedicated Java programmers independently, you will realize that there are several challenges in the process. A business may hire Java developers either offline or remotely. However, both methods have some pros, but some major cons as well.
Offline hiring is much reliable, but you need to dedicate a full-fledged infrastructure, several employees, and other resources for the hiring process. And in the current times, that may not be the best choice.If you hire freelancers, it surely saves a lot of time and resources. But reliability becomes a concern. You have to hand out your business information and lots of other sensitive data to strangers online. And you may never know how they use this information.So it is clear that you need a completely different option for hiring Java developers for your business, where reliability and quality, are remotely obtained without risks.Now that's where Viithiisys comes into the picture. We provide a smooth online portal where you can easily hire Java developers online. Our experienced developers cover a wide range of services to suit various large and small business development requirements.
World-Class Service From Viithiisys Java Developers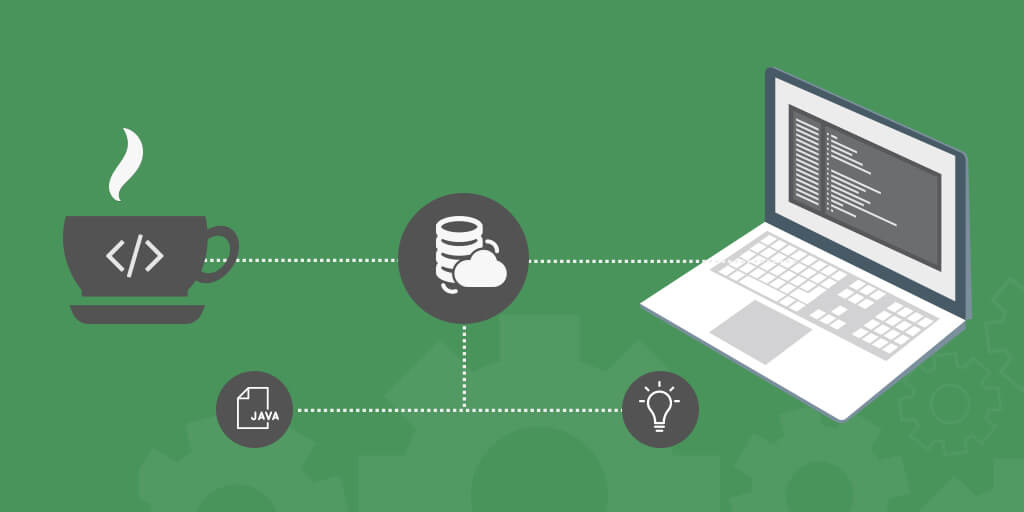 We at Viithiisys have carefully designed our services to eliminate all the Java development challenges for businesses. Through our secure online portal, you get access to top Java developers in India who offer flexible service packages to suit your needs. Take a look at our wide range of Java development services.
Java-related Consultations : Need professional advice related to application development? We've got you covered. With our Java consultation services, you can get transparent and professional advice related to application development, management, upgrades, migration, or any other concerns related to Java Frameworks.
Dedicated Java Developers For Hire: With Viithiisys, you can hire a dedicated team of Java developers for your large-scale requirements. The dedicated developers will act as your in-house web development team, providing steady and reliable development and project management services.
Enterprise-Level App Development: We have a huge team of highly experienced Java programmers capable of handling complex enterprise-level requirements. We can deliver high-performance, secure, and scalable enterprise-level applications right on time for you. Our developers focus mainly on customization and quality so that your customers can enjoy an exclusive user experience.
Integration: We also offer seamless integration services through our dedicated Java developers. You can hire a dedicated Java developer from us to integrate your Java applications with other applications seamlessly. Our developer will ensure a secure integration precisely according to your requirements.
Migration & Upgrades: We also handle Java migration and upgrades. From Viithiisys, you can hire a Java programmer online for regular updates and migration needs of your business apps. We ensure a secure migration with secure data transfer from your legacy applications.
Why Viithiisys Is The Best In Java Development?
At Viithiisys, we offer the widest range of services with unmatched quality and perfection. And that's the reason why we are currently the best offshore Java developers out there. Here are some of the key features of our services. Experienced Developers: At Viithiisys we hire our developers after rigorous screening. And therefore, all our developers are highly experienced and skilled in handling small-scale to enterprise-level projects.
Business Security: When you hire from Viithiisys, you get professional service with maximum security. Your project information and business ideas are completely safe with our developers, and we ensure that they will be used solely for your project development.
Realistic Quotes: We provide a free no-obligation quote, so you pay only after we begin your project development. These quotes are also highly realistic, and we aim to complete the project within your budget every time.
**Efficient Project Management:**Our managers will ensure that you are least bothered with the project management issues. Once you hand over the project to us, you can relax and focus on other business operations.
Regular Reporting: Our developers will keep you updated about the developments on a regular basis. We can get in touch with you via call, Skype, email, or any other mode of communication suitable for you.
Flexible Hiring: At Viithiisys, we offer a highly flexible hiring process where you get to choose the services you need according to your own preferences. You can hire a single developer or get yourself a dedicated team of developers who will work as your in-house development team for the duration you prefer. You can also hire our developers on a full-time, monthly, part-time, or even hourly basis.
Frequently Asked Questions
Q) Is Java development important for my business?
A) Certainly. If you are running an online business, you need to develop top-class Java-based applications. With Java, you can develop secure and user-friendly applications that will boost customer experience. You can also plan your sales and marketing tactics more efficiently with the in-depth analytics that Java supports. So yes, if you want to deliver a superior user experience, Java is important for you.
Q) Do I need dedicated Java developers?
A) When you hire dedicated online Java app programmers, you get a team of highly experienced developers who will operate as your in-house development team. It is much more reliable and productive than hiring random freelancers. The developers work seamlessly on your project and deliver quality results on time, ensuring maximum performance for your business applications.
Q) Why should I hire offshore Java developers?
A) Well, remote hiring offshore Java developers can help you develop quality applications cost-effectively. When you hire an in-house team of developers, you need to engage your infrastructure and resources, but with offshore Java developers, you get quality service without any additional expenses. You only pay for the service, and that's all. However, when you hire offshore Java developers, you must make sure that you hire only from the best service providers like Viithiisys.
Q) Can I get customized application development services?
A) Of course. When you hire dedicated Java developer(s) from a quality service provider like Viithiisys, you get a fully customized service tailored to suit your needs. Once you contact us, our experts will work closely with you to plan out a customized solution for you. You can also choose the number of developers you need, or the type of service you need, and we will deliver precisely according to your needs.
Q) Can I migrate my application to Java?
A) Yes, you can. All you need to do is hire a Java developer from a reliable service provider. At Viithiisys, our developers offer the best migration services in India. We make sure that your legacy application is safely migrated to the Java framework without any data loss. All your data in your existing application will be protected and safely moved to the new framework. Our developers can also help you with transparent consultation to improve the performance of your business applications.
Get In Touch With Us Now!
So, what are you waiting for? Just get in touch with us now, and we'll be glad to provide our world-class services for you. No matter how complex and large-scale your requirement is, our developers can effortlessly deliver you the best Java development solutions at the most affordable rates. We have some of the best developers in India, and we've provided our exclusive services to some of the most reputed organizations worldwide.
So don't miss out on this amazing opportunity. Contact us and hire expert Java app developers in India at cost-effective packages and ensure top-level business app development for your business.