HR QA Software Developer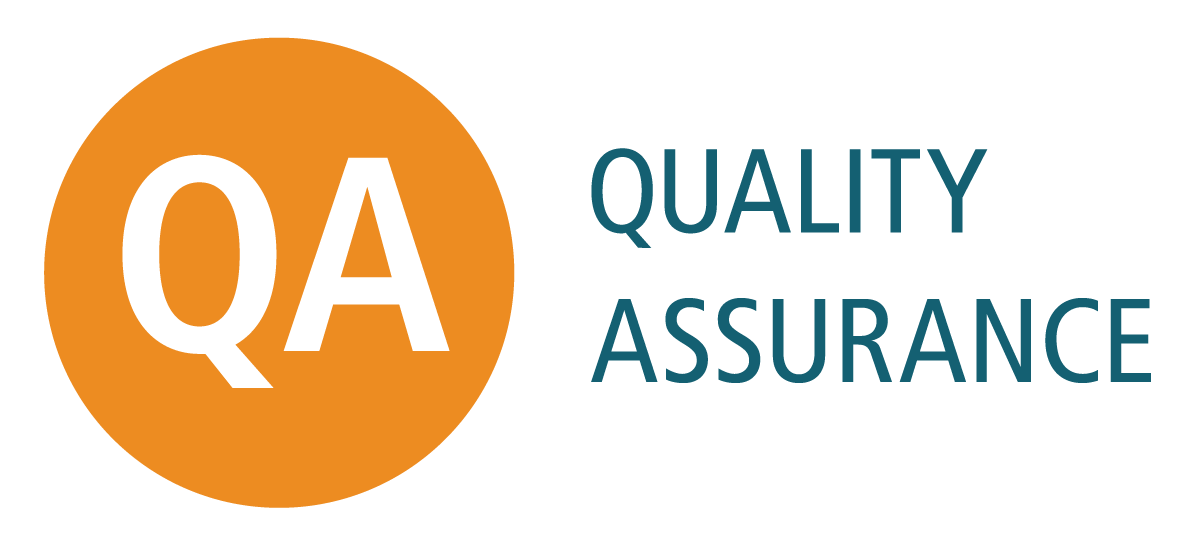 Hiring a QA developer is very important for an organization. However, finding good QA engineers is equally challenging as well. But when you are with Viithiisys, this problem is solved completely. Viithiisys has simplified the IT hiring process in a way that you can hire QA specialists without extensive hiring processes. We have a team of highly experienced software quality assurance developers who can manage your project with precision and quality. So, all you need to do is let us know about your project requirements, and we will help you hire the perfect QA specialist for the job. 
What Does a Quality Assurance Developer Do?
In short, a QA developer makes sure that the quality of your applications and software is up to the mark. So, the duties of a QA engineer include, improvement of software development processes, detecting vulnerabilities, and ensuring the smooth functioning of all the applications. Therefore, a QA engineer has to conduct several application development processes and testing procedures to ensure optimum quality and performance for business services. 
How To Hire QA Developers?
Hiring QA specialists for businesses is not an easy task. There are mainly three ways you can hire QA developers. You can either hire an in-house team of experts, hire freelancers, or hire QA specialists via a professional application solutions provider. When you hire an in-house team, you need to hire developers after rigorous interviewing and screening processes. You may also have to provide training and onboarding sessions to make sure that your developers are ready for the job. In short, the entire process is time-consuming and expensive. 
Hiring freelancers is more of a cheaper solution. However, there are certain risks when you hire freelancers online. You have to provide sensitive business information, ideas, and application access to unknown developers online. Therefore, there is always a risk of data leaks and malicious activity. 
Well, that brings you to the third and the best option. Hiring experienced QA engineers from a professional service provider is one of the best options when it comes to hiring IT staff. A top professional service provider like Viithiisys has highly experienced in-house developers who can directly handle your project. So you don't have to conduct extensive hiring processes, and you don't risk giving out information to unreliable individuals. Viithiisys is a global leader in application development, and we have worked with some of the top businesses worldwide. So you get quality hiring in budget-friendly cost-effective packages. 
How The Hiring Process Works with Viithiisys?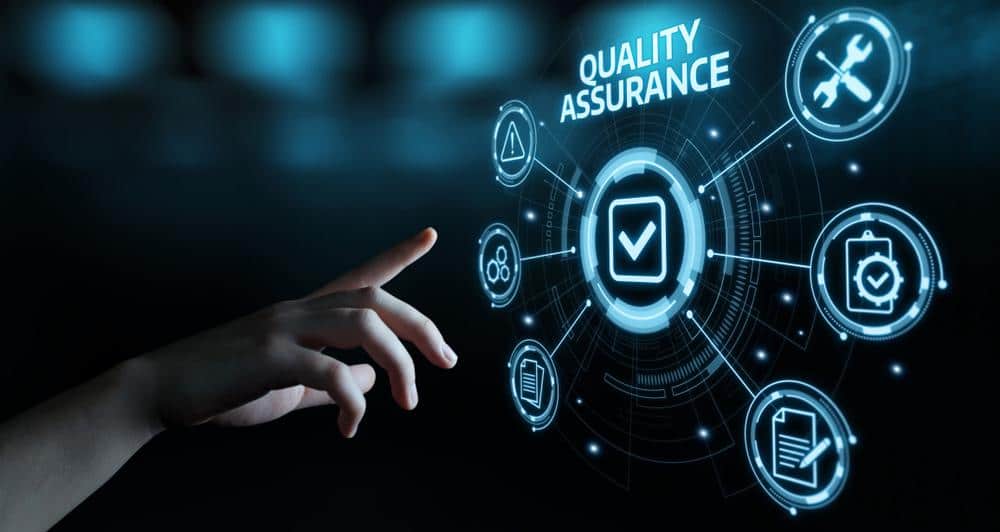 Well, we have simplified the entire hiring process for you. Our three-step hiring process ensures quick hiring and zero risks, making sure that your project is completed on time, and according to your directions precisely. Here's how you can hire QA developers from Viithiisys. 
• Project details: You can fill up a simple form on our website or get in touch with us to provide the project requirements. You just need to provide some details about the project so that we can shortlist suitable candidates for your project.
• Candidate Hiring: According to the project details, our experts will shortlist the most suitable QA experts for you. Our expert will then present you with the list of candidates, and you can choose any number of candidates from the list. 
• Project Initiation: Once the candidates are finalized, you need to sign a project contract with the hired QA developer. Once the contract is signed the project development will begin. Our developers will remain in touch with you throughout the hiring process. And you will receive timely updates about your project. 
As you can see, Viithiisys has designed a highly simplified hiring process where you can choose your developers according to your own preferences, and you only pay for what your purchase.
Viithiisys QA Services
We provide a wide range of QA testing services to suit various client requirements. So, no matter how large or small your project is, we have the right services for you. 
• Full cycle testing: We offer world-class, full-cycle testing services that include both manual and automated methods for maximum efficiency. Our experts will test your software right from the initial stages of development to make your software 100% defect-free. 
• Functionality Testing: With our functionality testing services, you can get your application functionality tested to perfection. Our experts will conduct in-depth functionality tests to ensure that every option in the application is functioning as it should. 
• Accessibility Testing: Our experts conduct in-depth testing to make your applications accessible to all types of users including people with conditions like vision impairment, hearing disabilities, and other physical or cognitive conditions.
• Mobile App Testing: We also have mobile application testing services where our experts test your business applications to ensure functionality and security. So you can get exclusive and budget-friendly mobile application testing via our QA engineer hiring process.
• Security Testing: Our security experts are aware of the latest compliance and security needs for different industries and scales. Therefore, if you need world-class security for your applications, Viithiisys is the best option for you. 
• Dedicated QA Developer: We also provide Dedicated QA testing services, for large scale requirements. You can hire our top in-house developers and they'll work on your project dedicatedly to conduct overall testing for all your mobile and web applications. 
All our services are designed to provide maximum convenience and cost-effectiveness to our clients. So, with us, you can get customized solutions that suit your business requirements precisely. 
Why Viithiisys QA Hire Services Are the Best?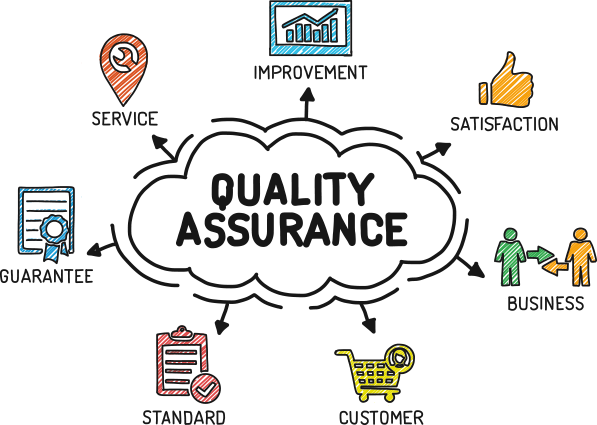 Viithiisys is a world leader in application solutions and testing services, and we have worked with some of the most successful organizations from various industries. Here's why our Quality Assurance Developer services are the best. 
• Expert QA Engineers: When you hire from Viithiisys, you get highly experienced QA engineers who understand your business and industry requirements well. Therefore, you can expect 100% satisfaction when you hire QA engineers from us.  
• Flexible Packages: We have flexible hiring packages that make our services the most budget-friendly of all. You can hire any number of QA developers on an hourly, weekly, or monthly payment basis, and you only pay for what you purchase. 
• Time-Efficient Testing: Our software quality assurance developers are highly professional, and they'll deliver on time no matter how complex the project is. Therefore, you can launch your complete tested applications without delays. 
• Timely Reporting: Our QA software developers will report on a timely basis to update you with project developments. So you will get full control over your application testing process without the hassles of project management. 
• Precise Quotes: We provide an obligation-free quotation service. So you pay only after you hire a QA developer for your project. No other hidden charges or conditions are applied. 
• Active Support: We also have an active customer support service to help you resolve issues as fast as possible. You can contact us with any of your QA testing-related queries, and one of our experts will address your queries transparently. 
So, Hire QA Developer, Only from Viithiisys!
Viithiisys is one of the best organizations, providing a wide range of web and mobile application development services, including in-depth testing to ensure full functionality and security. 
So why take risks hiring freelancers when you can have expert QA software developers for the job?
Just get in touch with Viithiisys now and get our web and mobile applications tested to perfection. 
Frequently Asked Questions
Q) Assurance Website Secure?
A) Yes, our website is 100% secured and encrypted, so all your information is completely safe with us. 
Q) How Mean QA Developers are different from Full-Stack developers?
A) A MEAN QA developer is a QA expert in the MEAN stack, consisting of MongoDB, ExpressJS, AngularJS, and NodeJS, whereas a full-stack developer has knowledge about all the different application development frames.  
Q) How many years of experience do your QA Stack developers have?
A) We hire QA stack developers with a minimum experience of 2 years and above. 
Q) How much does it cost to build a QA Stack application?
A) The cost of building a QA stack application depends on the project requirements and the type and number of developers you hire. Feel free to contact us and we'll be glad to assist you with our budget-friendly services. 
Q) What are the parameters to hire a Full-stack QA development company?
A) Well, we do not have a set minimum budget requirement for hiring from Viithiisys. Therefore, you can contact us with any of your ideas and we'll help you realize your visions. 
Q) What is the cost to hire QA Stack developers?
A) Different developers have different rates, and the cost of hiring may also change according to the project complexities. Get in touch with us we'll help you with an obligation-free quotation for your project. 
Q) Where can I Hire QA Stack Developers?
A) The best place to hire QA stack developers is Viithiisys. We have highly experienced QA developers who can work on your project on a dedicated basis. 
Q) What are the steps to hiring a QA Full-stack developer?
A) You can hire QA-Full stack developers in a simple three-step process. Step one is to provide us with your project details and requirements. In step two, our expert will provide you with a shortlist of developers and you can choose any number of developers from the list. Finally, in the third step, a contract is signed between the client and the developers, and the project is initiated. 
Q) Will I have complete control over the hired QA Full-stack developers?
A) Yes, you will have complete control over your hired QA developers. Our developers will work as your in-house team on your project.