Viithiisys MERN Stack Development 

At Viithiisys, we offer complete MERN Stack development services for web applications. We have a growing team of highly experienced developers and project managers who can handle even the most complex enterprise-level requirements with ease and perfection. So, if you are looking for MERN stack development, there's simply no other place better than Viithiisys. 
MERN Stack is currently the best option out there for business web application development. It has several advantages over other development tools, and especially if you are with Viithiisys, the benefits are simply never-ending. 
Let's first understand MERN and take a look at why you must choose the MERN stack for your web application development. 
What Is MERN Stack?
MERN is an abbreviation for MongoDB, Express, React, and Node. So, the full stack consists of these four components that form the complete set of web application tools. In MERN, MongoDB is the document database that acts as the data storage center that's easily compatible with Express, React, and Node. Almost every application stores data, and therefore, you need a reliable document database that supports easy storage and access, and that's exactly why MongoDB is crucial. 
The next component is the Express.js framework, which is a server-side framework for MERN stack development. And it operates inside Node.js, which is a top-notch JavaScript web server. Therefore, Express.js and Node.js form the core server-side components of MERN stack development. 
Finally, React.js works as the client-side JavaScript Framework that allows you to create dynamic applications. React.js is currently one of the most popular client-side frameworks due to its speed, flexibility, and high-performance features. React.js allows developers to create complex applications using simple and reusable components. With React.js, you can easily connect your interfaces to the back-end servers and deliver them in HTML. This feature makes MERN applications highly compatible and fast loading on different devices and platforms. 
These are the core components of the MERN full-stack. At Viithiisys, we cover all these application development features to provide complete web development solutions in one place. 
Benefits Of MERN Stack Development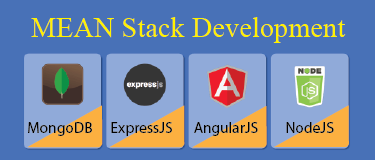 MERN Stack web development is currently being used by some of the top companies in the industry. The reason is simple. It offers plenty of advantages that other development tools don't. Here are some key advantages of MERN stack development for your business applications. 
• Full Stack Development: As mentioned earlier, MERN covers the complete application development scenario. From document database to client-side development, MERN stack has reliable tools to render high-quality finished products.
• High-Performance Applications: MERN stack allows smooth data transfer between backend servers and client-side interfaces. Therefore, the applications developed using MERN Full-Stack perform smooth and fast.   • Compatibility: MERN Stack allows developers to develop applications that are cross-platform compatible. So your users get will get the best experience, regardless of the device or platform they use. 
• Quick Development: Compared to other tools, MERN stack development is quick. MERN stack has plenty of free templates and reusable components that support quick development. The applications are developed quickly, and therefore it saves time and money for businesses during the initial development stage. 
• Active Support Community: MERN stack tools use JavaScript as their base language. JavaScript is one of the most popular programming languages, and therefore, it has a highly active support community that allows developers to solve issues and eliminate bugs faster. 
• Security: Applications developed using MERN stack are highly scalable and secure. Considering the modern online business scenario where a lot of sensitive data is transferred via web applications, having maximum security is a must, and that's why more and more businesses are choosing MERN for application developments. 
MERN Stack Development Services Offered by Viithiisys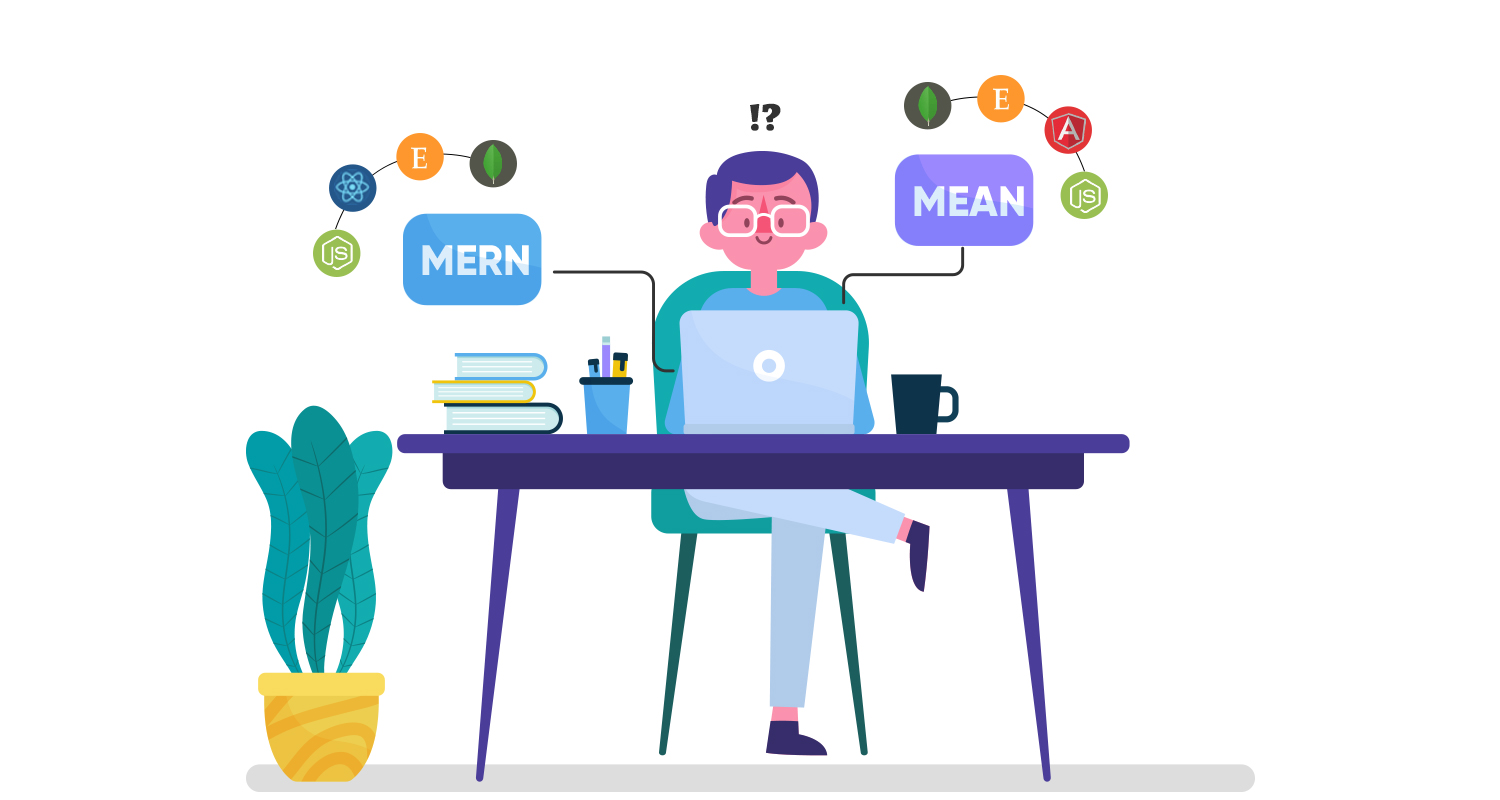 At Viithiisys, we offer a wide range of services, covering all types of large and small web development requirements. Here are our MERN Full Stack services. 
• Custom Application Development: Every business is different, and so, you need custom applications that suit your business needs precisely. At Viithiisys, we specialize in building custom applications from scratch. Therefore, with us, you will get highly personalized applications that are tailor-made for your business operations.  
• Ecommerce Development: E-commerce applications are quite complex. They have a lot of variables and features that demand high levels of performance and security. Our developers at Viithiisys have years of experience developing top-notch e-commerce platforms for businesses worldwide. So if you are looking to develop an e-commerce platform, Viithiisys is the best place for you. 
• Enterprise-Level Development: Are you looking for highly experienced developers for enterprise application development? Well, at Viithiisys we offer world-class enterprise application development at budget rates. The applications we develop are fully personalized to suit your business needs and are delivered within the suggested time frame. 
• CMS Development: Our MERN Stack development services include word-class CMS development for businesses. We develop highly personalized Content Management Systems that can boost your application performance and improve user-friendliness and engagement rates. 
• MongoDB Integration: If you need to integrate a reliable document database for your applications, you can rely on Viithiisys for MongoDB application development. All you need to do is contact us and let us know your requirements, and we will help you with the best solutions.
• App Migration, Updates & Maintenance: Apart from MERN full-stack application development, we also offer budget-friendly and secure migration, update, and maintenance services. Due to our team of highly experienced developers, we can effortlessly understand an application's existing structure and make changes according to your preferences, no matter how complex it is. 
Why Viithiisys Mern Stack Development Services Are the Best?
Viithiisys is currently the leading service provider when it comes to MERN Stack Web Development. Here are some of the key factors that set us apart from the rest of the lot. 
• Personalized Services: All our services are highly personalized. We constantly keep in touch with our clients and make sure that all their ideas are addressed precisely during development. 
• Flexible Services: We have a wide range of services and flexible packages to cater to all sorts of large and small business ideas. So do not hesitate to contact us for all your MERN stack development needs. 
• Security: Your business ideas and all the information is safe with us. We take special care that your business information is used solely for the development of your business applications. 
• Budget-Friendly Development: With Viithiisys, you don't need massive upfront investments or time-consuming hiring processes to get your applications developed. just get in touch with us and we'll provide you with highly budget-friendly packages depending on your requirements. 
• Experienced Team: Our MERN stack developers have years of experience in the industry. Therefore, you can contact your most complex ideas and we'll deliver with perfection every time. 
• Communications: Our team will be in touch with you through the development stage. Even when the project is completed, you can contact us anytime regarding any issues, and our support team will be there to help you. 
Frequently Asked Questions
Q) What is MERN Stack Development?
A) MERN stack development is the process of web application development using MERN stack consisting of MongoDB, Express.js, React.js, Node.js. 
Q) Do I need a MERN Stack Development Company?
A) A reliable MERN Stack Development company can help you with quick and budget-friendly application development. So, you don't have to go through the hassles of hiring an in-house team for web development. 
Q) Is MERN stack development suitable for complex applications?
A) Yes, we can develop complex enterprise-grade applications and e-commerce apps with the MERN stack. 
Q) How long does it take to get the application developed?
A) MERN stack development duration depends on the complexities of the application. In general, an application can take anywhere between 2 to 8 weeks to develop.
Q) Is MERN stack development expensive?
A) At Viithiisys, we have highly budget-friendly packages that suit all large and small app development requirements. So, contact us now and we'll help you find a suitable package for your application development. 
Q) Do you offer maintenance services for existing applications?
A) Yes, if you have a MERN stack application and need maintenance, you can contact us, and we'll help handle the update requirement for you. 
Q) Can I get a fully customized application for my business?
A) Yes, our developers offer custom services. The applications are developed from scratch according to your ideas and demands. 
Q) Can I make changes in the applications during development?
A) Our team will be in touch with you via skype, email, call, or any other communication mode you prefer. You can communicate with them to make any changes to the application.